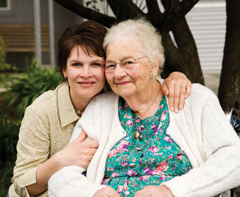 Hospice By The Bay
Hospice By The Bay provides hospice and palliative care services for patients and their caregivers needing care and support during the final stages of life. Our team of compassionate and expertly trained professionals is dedicated to promoting wellness at the end of life, as well as preventing and treating distressing symptoms or conditions that might otherwise threaten the quality of life for patients and families. We strive to provide quality services that are sensitive to the values, interests, capabilities and needs of those we serve, wherever they may be located – in their own home or in a long-term care facility.
Hospice By The Bay is an independent not-for-profit organization and licensed home health agency accredited by the Community Health Accreditation Program and certified by the Centers for Medicare and Medicaid Services. Services are provided in Marin, San Francisco, Northern San Mateo, and Sonoma counties.
Raise $750 or more in pledges for Hospice By The Bay and get your registration fee refunded!