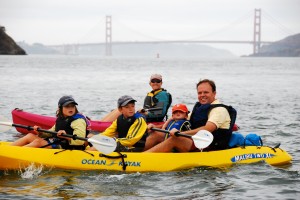 Sign up early! The RCP Tiburon Mile will sell out – anyone registering after we sell out will be put on the waiting list. If there is anything available on race day we will get you in, however race day registration is $300.00.
Registration Instructions for children under 13:
If your son or daughter is under 13, we require that you answer questions on their past swimming experience to ensure that all of our swimmers are safe and have no problems during the course of the race. Please contact us for further instructions on how to have your son/daughter participate.